The Five Talent Acquisition Mistakes Your Nonprofit Can't Afford to Make
Nonprofits today seem to be competing for everything: public and private funding, "mindshare" and, crucially, talent. Identifying and attracting great talent — people with the skills, experience and passion to make your mission the success it deserves to be — may be the most competitive area of all. There are great people out there who'd be a great fit for your organization, but they're not always easy to find. And there are a lot of other organizations — and not just nonprofits, either — that would be more than pleased to have them. That's why it's so important that you avoid a set of hiring mistakes that I've seen far too many times in my years in the field.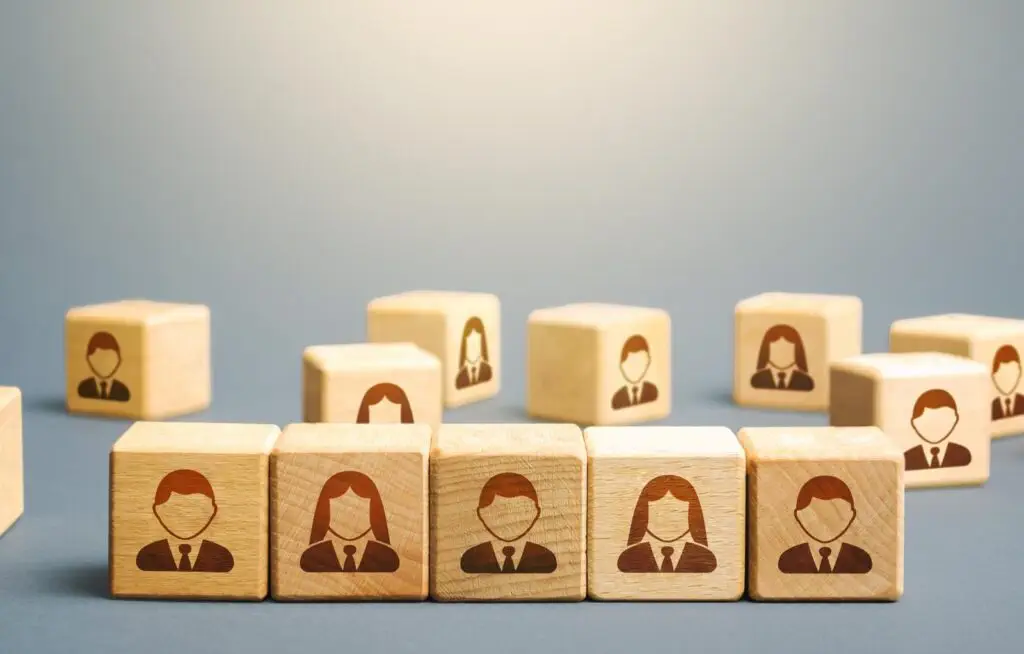 Mistake #1: Taking things too fast. Hiring takes time, at least if you want to get it right. The truth is, nobody consistently hires great talent fast. It simply can't be done. If you're pushing your talent acquisition people too hard for speed you risk missing out on the right people — or, even worse, hiring the wrong people. Great organizations are diligent when it comes to finding remarkable people, and they're always plugged into the hiring process.
Mistake #2: Focusing on technology, not people. In our Google-and-iPhone-and-Twitter age, it's easy to lose touch with the basic principle that people, not technology, are what sets your organization apart. You're hiring because you need people, and people should be the most important component of your recruiting process. LinkedIn profiles, GuideStar listings and social media postings will definitely help you identify broadly capable candidates and learn about their backgrounds and qualifications. But personal recommendations, human interactions and, most significantly, informed judgments are — or at least should be — far more meaningful criteria in your talent acquisition decisions.
Mistake #3: Limiting your search to a too-narrow talent pool. If you're only looking in the nonprofit sector for potential talent, you're probably missing out on some highly qualified candidates. Many successful private-sector professionals, for example, are at a point in their careers where they want to do something more meaningful than just making money, and they can bring valuable skills and experience to your organization. Understanding who can effectively make the transition to nonprofit work — and who can't — is critical. Of course, comparable or complementary core competencies are important. A business executive who's raised money for start-ups might be a good fit for a development position. Typically, people coming from the private sector are best-suited — at least at first — to "on the ground" nonprofits, the ones that execute or "prove" policy. These professionals tend to excel at operations, finance, technology and development, and they often make great board members, executive directors or presidents. People coming from government agencies or from the academic world, on the other hand, are far more likely to successfully transition into policy roles, where they'll be responsible for determining how resources can best be allocated to advance the nonprofit's mission. And no matter where the candidate is coming from, it's essential that he or she be passionate about that mission. These are ambitious, hard-driving people, and once they've achieved success in the nonprofit sector, they may be more comfortable moving on to another organization — and leaving yours behind. So make sure you're recruiting people who care as much about what you're doing as you do.
Mistake #4: Limiting your search to too narrow a set of search methods. It's easy to think that simply posting a position on your organization's website, or on Monster.com, will bring you a great crop of candidates. But it's important to remember that not everybody is actually looking for a job — and that's especially true of the great talent you're trying to attract. You need to be both creative and proactive in your search, and that means using all the tools available to you, including professional associations, personal connections both inside and outside the nonprofit world, and, of course, word of mouth. And don't overlook the reality that your internal hiring managers may need some outside help from recruiters with specialized expertise. Many nonprofits today, faced with highly constrained resources, are under pressure to build capacity by themselves. But many of them are finding that without experienced people to help guide them through the art of hiring, they end up making the wrong decisions, sometimes with disastrous consequences. Hiring an outside recruiters carries costs, of course — but making the wrong hiring decision can cost a lot more.
Mistake #5: Burning your bridges. Whatever position you're recruiting for, it almost certainly isn't the last one you'll be trying to fill. That's why you need to treat everyone you deal with in the talent acquisition process with the courtesy and respect they deserve. That includes the candidates you decide not to hire — many of whom might turn out to be great for future positions — and the recruiters, references and other outside contacts you've looked to for guidance in the recruiting process. Take the time to reach out to them, thanking them for their participation and inviting them to keep in touch with you in the future. Your organization's reputation will benefit from it — and so will your future talent acquisition efforts.
Now that you know the most important mistakes to avoid in talent acquisition, I'd like to offer one very positive recommendation: Bring to the recruiting process the same creativity and passion that got you into the nonprofit sector in the first place. Today's information-saturated age makes it easy to find lots of potentially suitable candidates, but, paradoxically, it makes it even more difficult to sort through them all to find exactly the right candidate. That's why it's critical to be creative — "thinking outside the box," to use an overused but still relevant expression — so that you can find someone with the right skills, the right experience and the right commitment to your organization's valuable mission.
About Trilogy Search Non+Profit: Trilogy Search Non+Profit is a retained executive recruitment firm headquartered in the San Francisco Bay Area. Trilogy specializes in placing executives who are multi-dimensional, integrated, and equipped to effectively lead for-profit and nonprofit institutions. The company conducts C-level searches and builds executive management teams for high technology, clean technology, life sciences, non-profit, and philanthropy clients. www.trilogysearch.com.
At the helm of the Trilogy team is Chuck Pappalardo. An accomplished industry veteran, At the helm of the Trilogy team is Chuck Pappalardo. An accomplished industry veteran, Chuck brings more than 25 years of recruitment insight and experience to the executive search process. Specializing in C-level searches and building executive management teams for technology, clean technology, life sciences, non-profit and foundation clients, Chuck has worked with such organizations as Amgen Inc., CooperVision, EdSource, Education Sector, Humanity United/Omidyar Network, Ice-Energy Inc., inVentive Health, New Door Ventures, The William and Flora Hewlett Foundation, and Thermo Fisher Scientific Inc. Prior to founding Trilogy Search Non+Profit, he was a partner and managing director with Christian & Timbers, now CTPartners, in the Cleveland and San Francisco Bay Area offices.
A respected leader in the retained search industry, Chuck has been quoted in the Silicon Valley/San Jose Business Journal, San Francisco Chronicle, Fast Company, Wall Street Journal, Workplace Management, Forbes.com, E-Commerce Times, CIO, Philanthropy Journal, and The Chronicle of Philanthropy, among other publications. He has also been interviewed on NPR.
Chuck currently serves on the board of Book Trust, a nonprofit that provides underprivileged children with the opportunity to choose, own, and delight in books.