Online Fundraising Is Simple with the Right Approach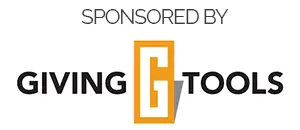 Donation websites are a dime a dozen – effective online fundraising requires the right online giving platform
Online giving is growing at a record-breaking pace. Philanthropists donated more than $21 billion through online giving platforms last year, representing a year-over-year online donation growth of 12 percent. The online fundraising sector now represents nearly eight percent of the overall fundraising market.
However, not everyone has been quick to hop on the bandwagon. For some small charities and nonprofit organizations, the prospect of raising money online can seem daunting.
Fear not – we're here to walk you through the process and help you navigate the world of online giving with confidence.
As you look for an online giving solution that's right for you, consider the following factors. They'll ensure your campaign is reputable, low-cost and – most importantly – successful.
Seek affordability in donation websites
In the nonprofit world, every donation counts. With this in mind, accounting teams would surely hate to see those precious pennies eaten up by numerous Mickey Mouse surcharges. Some big-name online giving platforms charge signup, fundraiser, and processing fees. It all adds up – YouCaring.com fees take an 18 percent cut from donations, while popular crowdfunding platform Gofundme.com fees account for about eight percent of each donation. That's not all. That's not all. Most popular crowdfunding sites charge an additional $.30 fee per donation.
When budget-savvy nonprofits are searching for a place to raise money, they should choose a site with minimal fees and surcharges.  Some services charge as little as $0.25 per gift, allowing nonprofits to stretch their dollars further.
Build donor loyalty – and a strong campaign
The site you choose to host your online fundraising efforts should do more than serve as a virtual collection plate. It should also be a place that builds a sense of community, bolsters donor loyalty, and inspires philanthropists to share your page with others.
The most effective online fundraising campaigns are the culmination of community engagement, compelling multimedia elements, and strategically-executed marketing plans. Research shows that campaigns featuring personal videos raise 105 percent more donations, while teams that regularly updated followers raised 126 percent more money than those that provided no updates.
Needless to say, your nonprofit's fundraising site should support multimedia storytelling, offer multiple sharing tools, and allow your team to easily communicate with its supporters.
Branding matters
Some sites—such as GivingTools.com—allow users to modify pages by choosing colors and themes that match their non-profit's branding. Better still, online giving pages can be embedded into a charity's actual website, simplifying the process for donors while bolstering a campaign's legitimacy. Donations given on a branded donation form are statistically 38 percent larger than contributions given through a basic PayPal page. Moreover, supporters are about 70 percent more likely to make a second donation if their first contribution was made through a branded page.
There's an added bonus to running an online giving campaign through your own site: it will help boost overall traffic to your site, which has its own set of benefits. For starters, it can encourage visitors to spend more time exploring your site, which could ultimately lead to more long-term supporters and newsletter subscribers.
How to ask for donations
Once your fundraising page is established, you might wonder how to most effectively use your new online giving platform.
Begin by developing a social media strategy, identifying your target audiences, and determining the resources you'll need to execute your online campaign.
Once your plan is in place, look to grow your social network and bolster your organization's level of social engagement. After all, social media is only as effective as the size and liveliness of your base.
When you begin seeking donations online, you should be targeting potential donors on multiple fronts.  Begin by sending personalized emails, containing heartfelt messages and details about your fundraising goals. Continue building your campaign through social media platforms such as Facebook, Twitter and Instagram. Better still, consider using targeted Facebook ads to attract the attention of users who are linked to your email list. This will ensure an efficient ad buy.
Here's another trick: Before blasting your campaign on social media, set a goal and first approach close friends and supporters with donation requests. Studies show that people are more likely to donate to charities or causes that are close to meeting their fundraising targets. It also helps to create a sense of urgency by running a shorter campaign that last between 20 and 40 days.
Online giving is fast becoming the new frontier of philanthropy – and for good reason. Charities and nonprofits that embrace this trend are likely to reach a wider network of donors, save money on printed materials, and see a higher return on investment.
But remember: although big-name online giving giants such as indiegogo.com and gofundme.com are generating lots of buzz, they aren't your only options. Take the time to find an online giving solution that's right for you.