Why is the Nonprofit Sector Getting Younger? Young, Driven, and Passionate NGO Employees Share
As a recent post-grad who has long been passionate about working in the nonprofit sector, specifically in regards to social justice, environmental awareness, and grassroots causes, I was surprised to hear how many of my peers were either interested in going right into nonprofit or transitioning from for-profit to NGO after a few years out of college. From my experience as a twenty-something, I have seen a significant shift in what has been expected and encouraged of young professionals and post-grads. This shift is not to say that the for-profit sector (banking, real estate, business, finance, etc.) will be negatively impacted by this adjustment in employment and change in professional endeavors and mindsets, but I think this gradual move and interest in a different sector should definitely be noted, especially when interviewing young professionals for nonprofit sector positions.
One of the central differences between the for-profit and nonprofit sector is in the driving force and overall objective of the body of employees. In the simplest of terms, typically for-profits' primary goal is to make commission while nonprofits are concerned with assisting their community in some way and when they do deal with money, it's often in regards to keeping the organization operating. So, why have young people's interests peaked around the nonprofit sector? The economic incentive and concisely and routinely operational approach has been extremely appealing to recent post-grads for quite some time, but after asking a few young professionals why they have transitioned to the nonprofit sector and what makes them stay, we start to gain a better sense of what the nonprofit world provides, its positive attributes, and what makes it a fruitful and morally rewarding field to work in, especially for young professionals.
Heidi (25) is a current employee at a nonprofit in Boston that helps provide top health care to everyone in the Boston community regardless of income. "I held jobs at two for-profit companies after graduation and after the initial thrill of starting each position, the high eventually wore off and I looked around and asked myself why I even cared about what I was slaving away for." Heidi comments on her transition from for-profit to nonprofit, "The answer was that I didn't care, not at all. Personally, I need to have a connection and passion for the person/company/organization I'm devoting most of my waking hours to." Heidi, like many young nonprofit professionals, are driven by the cause and service that the organization provides to its community. Human, animal, and environmental-centered nonprofit organizations are unyielding in their meaningful and honest examination of community, which is why they have not only caught the eye of many young professionals, but also the heart.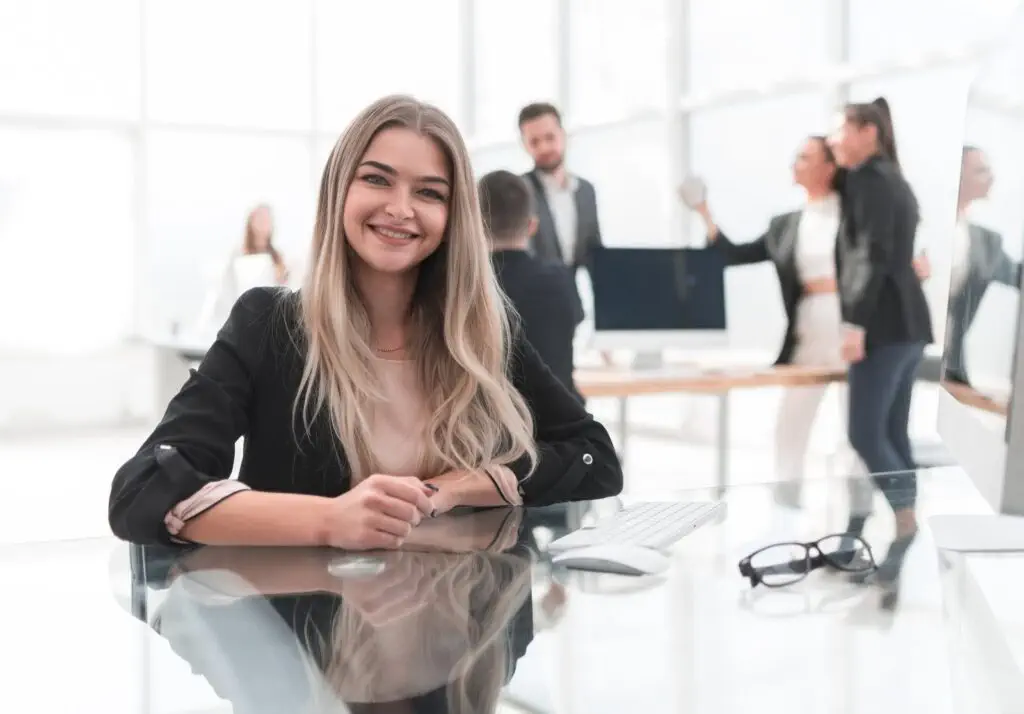 "Seeing how my work can impact my organization in even the tiniest of ways is the most rewarding part of my job. When you help people see the difference your organization makes in ways both big and small, it's ridiculously rewarding. Everyone in our office shares a common goal that isn't just making money for our CEO. We're fighting to show everyone out there how we're changing health care for the better and how our research is saving lives." After working her two for-profit jobs and landing her first nonprofit job, Heidi has decided to make nonprofit work her career and continue to facilitate change in her community.
But Heidi's story mirrors many new and young nonprofit professionals who have recently discovered the meaningful contribution they can make to their local and global community through the nonprofit sector.
Similarly to Heidi, Sarah is a young nonprofit professional who says that one of the reasons she was pulled towards the nonprofit sector is because she has the opportunity to "meet and work with passionate people and really get to see people with different backgrounds come together for a common cause."
Sarah works for an education-focused nonprofit in Providence, Rhode Island and says, "I'm so glad I made this choice [to work in nonprofit] as I have been able to really sharpen not only my teaching but administrative skills as I've risen up the ranks at my organization and gone from part-time teaching to Director of Education, Curriculum, and Assessment."
Like she mentioned, while working at her nonprofit Sarah was able to develop new skills and discover new interests in different departments of the organization, which is a significant motivator for young people to work in the nonprofit sector. For millennials who can't wait to get their hands on any new endeavor, professional opportunity, and innovative technology, young people are eager to diversify their skillsets and professional experience. With recent post-grads having several internships under their belt, young people are well-equipped to dive into new departments, cross over between a few, take on several different professional opportunities at the same organization, and take risks to try something new. The opportunity to gain new skills and become a professional 'jack-of-all-trades' by your mid to late 20s, is an advantageous aspect of working in the nonprofit sector, an environment where the more you can do and contribute, the better.
From my personal and professional experience, as well as Heidi and Sarah's, the earnest dedication and drive young people have to contribute their skills, knowledge, and tech-savvy suggestions brings a distinct energy to an organization and fuels the fight for equality, fairness, and justice. Working in the nonprofit sector to better communities, improve the quality of life for people, and work towards a more just and verdant society is starting to not only be at the forefront of young people's minds, but at the forefront of their professional pursuits as well. According to a 2011 study by ad agency network TBWA/Worldwide and TakePart, 7 in 10 young adults consider themselves social activists. This percentage is becoming clearer through the professional passions of young people to normally take a lower pay than a for-profit job, work or volunteer in several different professional areas and departments, and commit themselves to an organization not only professionally but emotionally as well. Have no doubt that this younger shift in employment in the nonprofit sector will instill a reenergized and spirited effort to spark community change. The introduction of younger professionals in the nonprofit sector will bring about a more diverse age range in the field and certainly give rise to a united front of activists and philanthropists, of all ages, standing side by side, to fight for a common cause.
Dylan Manderlink is a recent graduate of Emerson College in downtown Boston, MA. She studied a self-designed major that blends the disciplines of theatre, social advocacy, leadership strategies, and journalism entitled, Investigative Theatre for Social Change. Dylan is a current Teach for America corps member teaching Digital Communications at a high school in Arkansas. She is passionate about working towards social justice through nonprofit work and supporting NGOs that are committed to improving the quality of life for all people and raising awareness for community change through service, activism, and the arts. Dylan was the president of her college's student-run social justice organization for 3 years, served on her school's sustainability committee, and worked in her college's Office of Service Learning and Civic Engagement. Her previous nonprofit internship experience in Boston includes working as the Marketing Intern for Year Up, the Communications Intern for Community Works, Recruitment Outreach Intern for Green Corps, and the Communications Intern at Pine Street Inn homeless shelter. Dylan has also interned at the LA-based nonprofit, : Liberty in North Korea.