Nonprofit Accounting With Google Sheets Add-on
Big E-Z Bookkeeping Co., known for its bookkeeping products, has moved its legacy nonprofit accounting software from desktop to Google Sheets Add-on. The desktop version is still available, but those who need easier mobility and collaboration can use the new cloud version.
Discover the Features of This Unique Add-on
While the desktop version was originally built in Microsoft Excel, the Big E-Z Accounting Add-on version is built on Google Sheets. In fact, the new accounting software is called "Big E-Z Accounting for Google Sheets Add-on." The differences between the desktop and online versions are many more improved features.
Some of the new features are:
Track Unlimited Categories & Subcategories
Import Transactions from Unlimited Accounts
Importer with Word Trimming Feature – when importing items, you can remove extra wording from the transaction records
Cash Management Report
Unique Direct Cash Flow Report
Collaborate with Associates
Sort Data by Date
Lookup Feature for Detailed Lists
Reconcile Unlimited Accounts
Print Receipts
Automatic Backups
Big E-Z is designed for nonprofits that use an outside payroll service and write a few checks each month. Nonprofits have unique accounting needs, from training treasurers without accounting knowledge to keeping track of donor funds, to making sure reserved funds are spent according to donor wishes, and staying organized for tax time.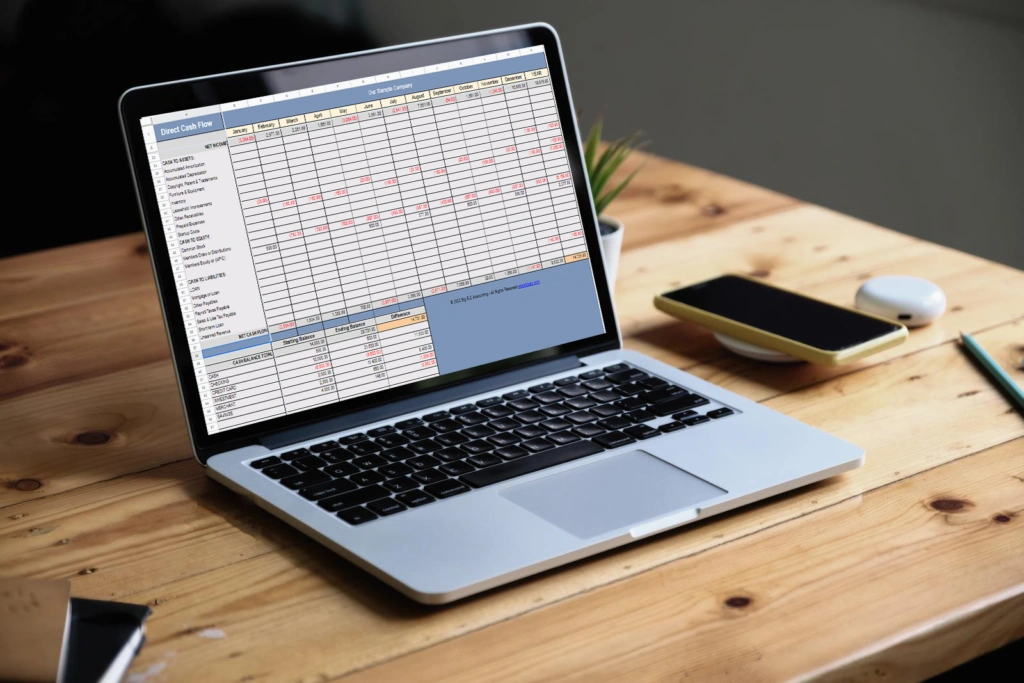 Made to be as flexible as possible, the program comes preloaded with categories for nonprofits. Some of the organizations that have used Big E-Z are: Animal Charities, Arts and Cultural Charities, Educational Charities, Environmental Charities, Health Charities, Hobby Groups or Sports Leagues, International NGOs, Museum Charities, Religious Organizations, Singing Groups, and Dance Clubs.
Founder Michelle Carley has been in the business of helping small businesses with their bookkeeping for 30 years. She tells us, "After helping many entrepreneurs and small businesses, I realized they lacked confidence in their financial recordkeeping abilities and had trouble understanding how to reconcile their checkbook. They really needed an easy-to-use accounting system to help." She began with a paper accounting system in 1989, an Excel-based desktop version in 2001, a stand-alone desktop version in 2010, and now finally arriving at the Google Sheets Add-on version. The main drive for this new version is to allow people to use it on many devices and to collaborate with their team in real time.
The software's importing capabilities are cleaner, less complicated, and more secure than other popular accounting programs. There are two major differences with Big E-Z. The first is that Big E-Z allows for easy importing of your bank account records. Second, the layout and feel of the spreadsheet design of Big E-Z make it simple for the user to find and correct entry errors.
Big E-Z Founder Michelle Carley worked in the early 90s educating small businesses on the best accounting practices and selling her accounting systems.
Big E-Z's accounting system will point out errors. For example, if you forget to categorize a transaction the system will be out of balance and the Uncategorized List will show you which items need to be categorized in order for it to balance again. While this streamlined spreadsheet allows for customization on many levels, its reports are trustworthy and accurate. Another differentiating factor is that all Big E-Z tech support is US-based, and all support calls are handled by top-level support staff.
The goal of Michelle and Big E-Z is to make your bookkeeping and accounting as simple as possible. They have worked hard to create the most streamlined and efficient software on the market. Michelle says, "Just like other accounting software programs, Big E-Z helps you put together your financial puzzle; we just use bigger and fewer pieces."
Big E-Z does an excellent job of guiding even the newest user through the software. Step-by-step instructions will guide you and will show you how to set up your categories, import, and maintain your records so you stay organized for tax time. Once Big E-Z is set up you will be able to import, categorize, and reconcile with ease, saving you lots of time. Keeping financial records doesn't get any easier than this!Although there are a multitude of reports available to you on Big E-Z, one of the gems of this software is their cash flow report. Designed with the help of a CPA, this Direct Method Cash Flow report functions in a stronger and clearer way to see the ins and outs of your money than competitors in the market. Customizable and easy to view, this report is one of the many reasons this accounting software is a favorite for nonprofit organizations. 

To see all the benefits, try Big E-Z Accounting Software for Google Sheets for 14 days for Free, see the Sample Company or watch this 3-minute video of reports.
Google Sheets is a legal trademark for Google LLC
Big E-Z is a legal trademark of the Big E-Z Bookkeeping Co.
Michelle Carley is a nationally known expert on bookkeeping for small businesses and nonprofits. She is the founder and CEO of Big E-Z Bookkeeping Company which is highly regarded for its easy-to-use bookkeeping software and its great customer support. Her passion for developing an easy and affordable desktop bookkeeping software program (Big E-Z Books) grew out of her many years of practical bookkeeping experience working for small businesses and nonprofits in the Detroit Metro area. She also taught small business owners in schools and in Small Business Development Centers how to keep good bookkeeping records. Thousands of small business owners and nonprofit founders with little or no accounting background have successfully used Michelle's bookkeeping programs. Over half of the users have been nonprofits. She is the winner of the 2019 Outstanding Business Practices award from the National Entrepreneurs Association. She also won the Most Needed Product of the Year Award from NAWBO (the National Association of Women Business Owners) in the early days. A veteran, Michelle Carley served in the US Army Reserves. She is the sole owner and proprietor of her business making it 100% woman-owned.