Achieving Accountability for Your Mission
Every nonprofit organization begins with identifying a need and responding to it. Whether your organization is large or small, there is a mission at the core that needs to be nurtured and managed in order to sustain and grow the organization. Accountability is an important part of managing a nonprofit, not only for financial matters but also for regulatory requirements, fundraising and measuring effectiveness. Here are a few strategies for making sure your organization has the right information to make important decisions.
Understand clearly what the core mission of the organization is and develop systems to measure both effectiveness and cost.
An organization providing services for substance abuse, for example, may begin with outpatient or inpatient services which are partially funded through fee for service, primarily through insurance or government funds. Private donations can make up the deficit which is likely to occur in these operations, since government funding is uncertain. Accounting systems must provide prompt and accurate information about costs for reimbursement. Billing systems need to be sophisticated enough to be sure that there are controls in place to bill and collect on a timely basis. Statistics need to be reported to regulators and documentation about the nature and extent of services performed is essential.
Don't sacrifice your core mission in order to provide related services.
In the organization above, for instance, the population which is utilizing the services often have other needs that require attention. Sometimes your organization is in a position to provide those services, through volunteer or fundraising efforts and a plan to expand the organization makes sense and is financially viable. Unless you have a clear focused plan and know where the financial resources to support that will come from, you may not be able to serve that need, no matter how great it is, without jeopardizing the organization.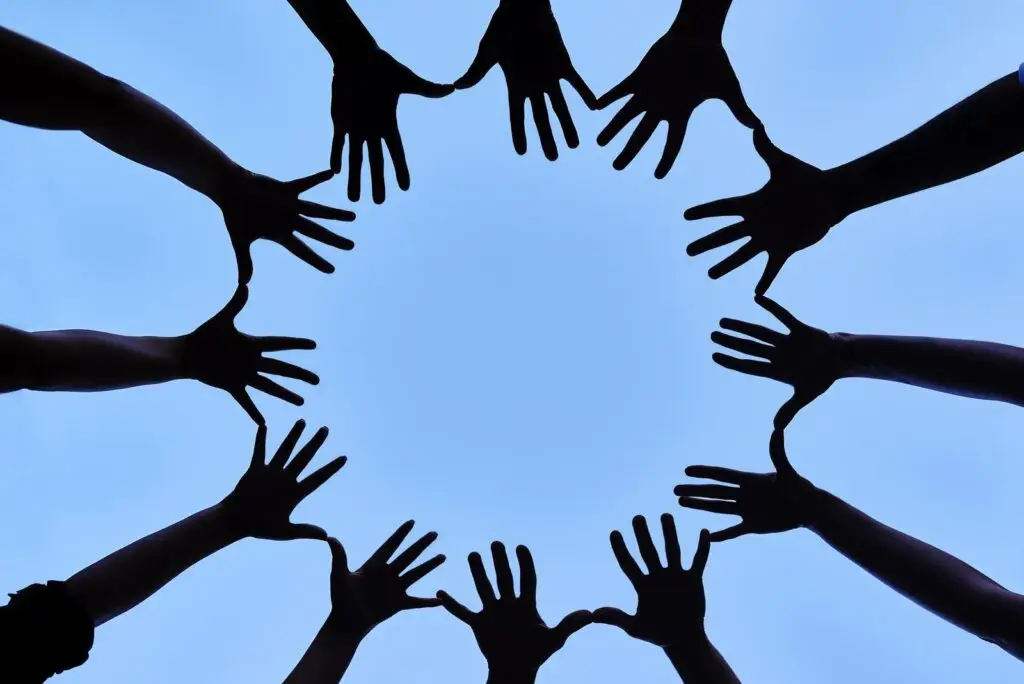 Consider collaboration with like-minded organizations that have similar or compatible constituents and goals.
An educational arts organization might consider partnering with local colleges, with other arts organization or with an historic preservation group. Sharing of "back-office" staff, including accounting and development can enhance all of the organizations without taking away any of their control over their goals or mission activities.
Take organizational governance seriously.
Formalize and update mission statements, by-laws, conflict of interest and whistleblowing policies. Consider the composition of the Board of Directors or Trustees and make clear what the expectations for membership are. Make sure the Board understands what is expected of them. People like to support things that are important to them – find ways to make that happen, in addition to Board service. Volunteers for Hospice, for instance, can be flexible, provide needed companionship, help in a retail store, fundraising or provide clerical support. Local businesses may provide a "service day" where their employees provide a day of help in specific areas, perhaps painting the reception area or collecting food. Identifying and organizing these roles gives management and staff more time to focus on organizational stability and growth.
Don't neglect your financial records.
In order to sustain the organization and achieve its mission, someone has to be sure that the funds to continue it are there. It is not as rewarding, perhaps as working directly with constituents or successful event planning, but it is essential. Timely and accurate financial records are essential for management to determine strategy. Cash flow is critical in a nonprofit organization, payrolls need to be met, rent needs to be paid and funds need to be raised to support that effort. The business officer and staff need to be a valued part of the management team.
Cuts in funding for nonprofits are threatened at both the Federal and local levels. Donors are faced with choosing among many worthy organizations and causes. The nonprofit sector will face increased challenges in the months ahead. Accountability is a critical element of success.
Marilyn Pendergast is a partner with UHY LLP and has been at the forefront of the accounting industry for decades, most prominently demonstrated through her position as the first woman president of the New York State Society of CPAs. In addition to many other accomplishments during her tenure, Pendergast has been recognized by the International Federation of Accountants' Sempier Award for outstanding contributions to the international accountancy profession; and most recently the recipient of the 2017 Key4Women Achieve Award, that honors a local woman business leader who has achieved a high level of success in her career while making many contributions to the community.