Mastering Online Giving In Three Easy Steps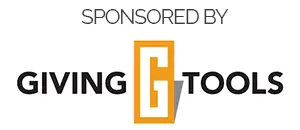 If you are tasked with finding a good online giving service for your nonprofit, you will quickly realize that under the surface, online giving is not as simple as the sales sites might lead you to believe.
What might seem like a good rate might in fact be a tiered rate your actual donations may not qualify for. The sales site may look nothing like the product itself. And the actual experience of donors is often overlooked amidst all the bulleted lists of features, options, and glowing promises.
Fortunately, in the maze of online giving, there's a place nonprofits can turn to for help.
Consider the OnlineGivingGuide.com your tour guide for the online giving universe. Filled with humorous cartoons and cutting insight, it lays out the features shoppers should seek in a service—and offers cautionary tips on the deceptive practices some platforms use.
Here are three main steps we gleaned from the guide:
STEP 1: Find the right online giving platform
There are innumerable options when it comes to selecting an online giving site. From industry giants such as Blackbaud and the various online properties of Ministry Brands (like easyTithe, eGiving.com, and Kindrid) to innovative competitors like Givingtools.com, nonprofits have an assortment of electronic giving platforms to choose from.
How can you find the one that's right for your nonprofit?
The Online Giving Guide lists three basic considerations for shoppers to ponder before making a selection:
The sales site: Don't be fooled by aesthetically-pleasing online giving sites. After all, they're often crafted by web design teams – not the folks who built the actual product. Look beyond a giving platform's virtual appearance to ensure its modern look isn't masking a terrible product.
The interface: Experiment with a platform's interface to test its capabilities across multiple platforms. It should work as flawlessly on a smartphone as it does on a desktop, and look nice on a variety of window and screen sizes. Can donors give to multiple appeals with a single checkout? Do they need a password before they give for the first time?
The processor: This plays a significant role in determining an online giving service's rates and features. Look for a processor with a strong track record of successfully securing and handling funds. Look for 0% ACH and flat, affordable credit card rates. Even better, look for system that is open and allows you to plug in the processor you prefer.
STEP #2: Test the giving platform before committing
Legitimate giving sites give potential clients an opportunity to try their services before committing to a product. With this in mind, shoppers are wise to engage in a trial run to determine whether a giving service's features—and actual product experience—align with their needs.
Trial runs give nonprofits an opportunity to review necessary functionality before making a choice. When it comes down to deciding between two or three products, request a demo to address the following:
User friendliness: Navigate the site through the eyes of a donor looking to make a gift. Is this platform easy to use? Does it simplify the gift-giving process? If not, strike this option off your list.
Ease of administration: Evaluate the site from an administrative perspective, too, to ensure you're happy with the ways in which your company can manage the platform.
Lingering issues: If questions arise as you demo a product, reach out to the company to have those inquiries addressed. This is the time to clear up any concerns or confusion you might have about a giving platform. Best to do this now before you—and your donors—are committed to a service you might not like.
STEP #3: Understand the fees associated to use the online giving platform
Online giving platforms offer a hefty return on investment. After all, the average online gift is $128. Moreover, online charity donations were expected to reach an astounding $31 billion last year. It's a lucrative market, and one some online platforms are capitalizing on by charging hefty (sometimes hidden) costs and locking you in to a lengthy service term.
For instance, Gofundme.com takes a five percent cut of donations, on top of a 2.9 percent processing fee. It also charges $0.30 per donation. When all is tallied, a charity using the service pockets less than $118 of that aforementioned $128 donation.
Fortunately, not all services charge such astronomical fees. Some sites, such as Givingtools.com, pocket a significantly smaller portion of donations. Giving Tools hails itself as the least expensive giving system on the market, charging a 0% plus a small $0.25 flat fee for each donation. (Credit card processing fees are an additional 2.85%.)
OnlineGivingGuide.com offers a handy calculator that helps nonprofits determine the exact cost of using an online giving platform.
The popularity of online giving is growing at record speed; its year-over-year growth reached 23 percent last year. But with the increasing popularity of online giving come venture-capital-backed companies looking to cash in on the new fashion. Indeed, some companies like Ministry Brands own numerous processors: you might think you are looking at two services when in fact you are looking at two limbs of the same conglomerate.
When you're shopping for an online giving platform, start with OnlineGivingGuide.com and follow the structured approach it presents. It's rare to find an online resource this handy, humorous, and even-handed. Check it out today!