How to Invest in and Foster Your Employee's Passions in the Nonprofit Sector
My passion for working in the nonprofit sector and making a positive difference in the communities around me are my constant energizers in life. I have many professional ambitions to find community-based solutions to societal problems and am very determined to dedicate my future to doing so. I am grateful that I have found my niche within the nonprofit sector and I have a lot of nonprofit professionals to thank for me getting to the place I am today at the young age I am. Nonprofit co-workers can play an integral role in fostering and enhancing the passion that so many employees come in with. From my experience, the type of people that are drawn to the nonprofit sector are ones who are ready to jumpstart their career in bettering the lives of others and benefiting humankind as whole. It certainly takes an immense amount of passion, doggedness, and willingness to dedicate yourself to a career that is very much for the benefit of others and not just yourself. As I begin to launch my career in the nonprofit sector, I have been able to reflect on the professionals and supporters in the nonprofit world who have encouraged my uniqueness, energy, and passion within the workplace and how helpful it was that they did.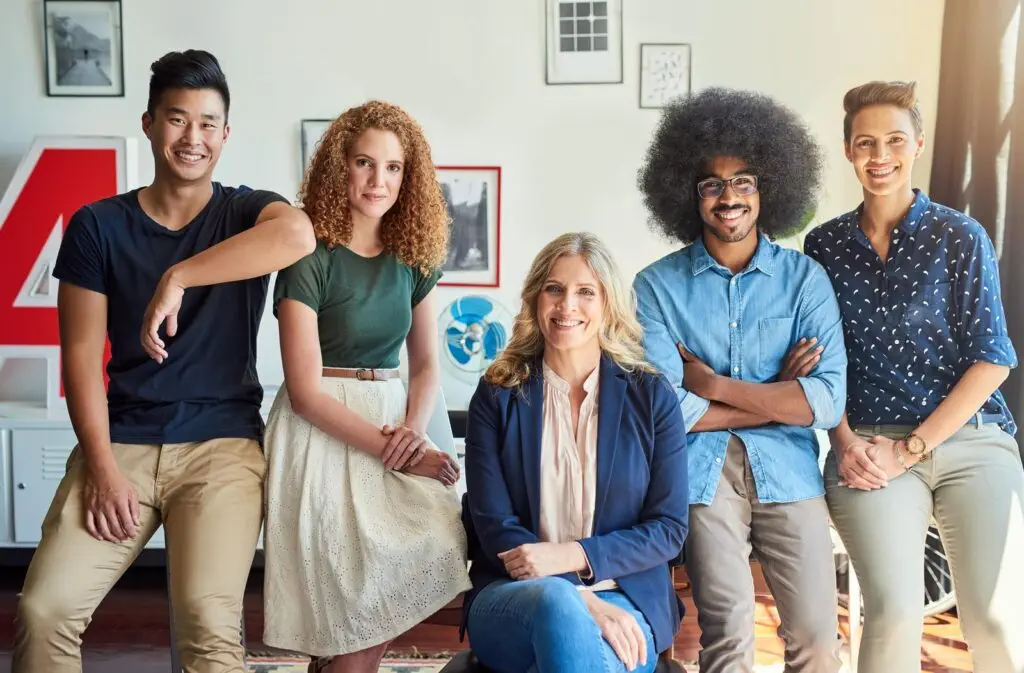 Even before I sunk my teeth into college and all of the advantageous opportunities the city of Boston had provided for me, I knew I had a strong sense of urgency to make a meaningful, positive, and personal difference in my community and society at large. Once I got to college and my passions continued to grow, I knew I needed to find a career path that enabled me to effect change. During the summer of my sophomore year in college I applied for my first internship with a nonprofit. The 3-month experience I had interning in the nonprofit sector solidified my hunch that that this was the type of work I needed to be doing. Throughout my internship, I felt constantly encouraged and motivated to contribute my skills to enhance the gifts of the organization I was working for. In the internships that followed, I noticed a similar trend of my fellow employees and employers creating an environment where my personal interests were incorporated into the work that was being done. Despite still being in college, my co-workers gave me incredible opportunities that catered to my specific passions for social justice, sustainability, and volunteerism. In doing so, they consequently provided outlets for me to further develop those passions of mine and figure out my strengths and weaknesses along the way. Without having the experience interning in a comforting and accepting work environment that vitalized my interests and career aspirations, I wouldn't have received the support I needed to go forth in my career with confidence. Through working alongside such supportive and motivating nonprofit staffs, I feel like I understand social justice in a deeper sense and that has been personified through my relationship with my community.
Your employees' passions and reasons for coming to the nonprofit sector are what inform their work everyday. In many cases, it is one of the reasons they are motivated to go to work in the morning and what sustains them throughout the years. Taking time to inform yourself of your employees' passions, personal missions, and background in the issue your organization focuses on will help foster the type of environment that allows for innovation, creativity, and growth. I know from my personal experience, I felt even more valued as an employee when my employers and co-workers got to know me on a deeper level and I felt like they had a sense of investment in my success and future. With that said, my call to action for nonprofits would be to note your staff's spark and form an environment around what makes them tick. Having a passionate staff working towards your organization's mission is an empowering place to be in and will produce the type of success that positively impacts communities at large.
Dylan Manderlink is a recent graduate of Emerson College in downtown Boston, MA. She studied a self-designed major that blends the disciplines of theatre, social advocacy, leadership strategies, and journalism entitled, Investigative Theatre for Social Change. Dylan is a current Teach for America corps member teaching Digital Communications at a high school in Arkansas. She is passionate about working towards social justice through nonprofit work and supporting NGOs that are committed to improving the quality of life for all people and raising awareness for community change through service, activism, and the arts. Dylan was the president of her college's student-run social justice organization for 3 years, served on her school's sustainability committee, and worked in her college's Office of Service Learning and Civic Engagement. Her previous nonprofit internship experience in Boston includes working as the Marketing Intern for Year Up, the Communications Intern for Community Works, Recruitment Outreach Intern for Green Corps, and the Communications Intern at Pine Street Inn homeless shelter. Dylan has also interned at the LA-based nonprofit, : Liberty in North Korea.