Branding Nonprofits: Six Steps to Branding like a Business
Not too long ago, my marketing director and I realized our organization needed a branding makeover.   We needed to enhance our external perception of the organization that captured our purpose, mission, and values.   And with our 50th anniversary fast approaching, we realized the time was ripe for a stronger brand identity.
We first began by selecting a committee to review the existing marketing communications.  The group gathered numerous times over several months and took a keen look at the existing logo, marketing tagline and all other marketing collateral.
Then we internally conducted a SWOT analysis defining our strengths, weaknesses, opportunities and threats. This was a strong internal identifying tool to help us create organization cohesion which focuses and reinforces shared values. This was our bridge between program strategy and external communications.
Within several months, we had a stronger messaging package that consisted of a new tagline, mission statement and logo. Our employees, board and volunteers all embraced a new command brand identity of Jewish Family Service Inc., of Broward County (JFS), a nonprofit social service agency based in the South Florida community.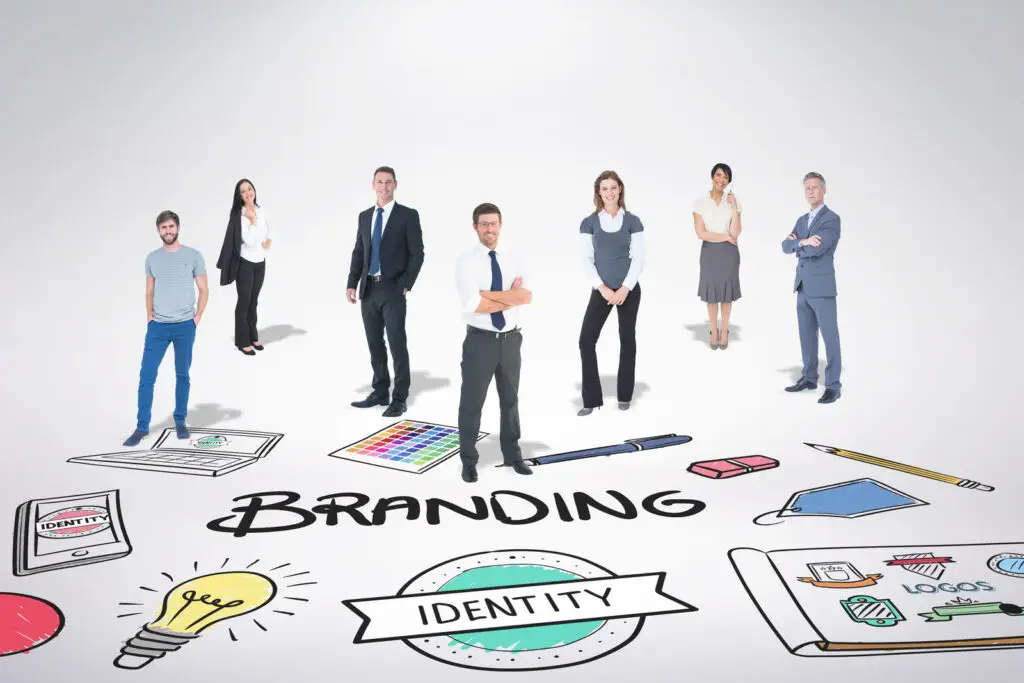 You might think it strange for a nonprofit organization to take so seriously and commit so much time and resources to its branding and marketing. After all, we're not some business with stiff competition and a keen eye on the bottom line.
Or are we?
Even as the US economy continues to pull away from the recession that hurt non- and for-profit companies and organizations alike, convincing consumers to buy and donors to give remains an ongoing challenge. Now more than ever, charitable and philanthropic groups – including those serving the arts and culture, community needs and social services – are competing for donor attention and contributions.
There's good reason to take branding of charitable organizations seriously. Numbers are rising, but they're still relatively small – and hard fought for. In 2012, donations to small nonprofits grew 7.3% compared to 2011, notes the Blackbaud Idea Lab in its Charitable Giving Report. Meanwhile, giving to medium organizations grew by 2.7%, and even large organizations saw giving rise – albeit by a meager 0.3%, the report noted.
Suffice it to say, there's competition for a finite pool of charitable dollars. When prospective donors see your nonprofit brand, do they say, "That's a place we want to invest our money?"
A strong brand captures the persona of an organization; it is within the organization's strategy, as well as in the missions and values. Therefore, the brand becomes the public face, the first and often most appealing impression a group makes to its audience, whether service recipients or donors. Follow these six steps to mastering your next brand makeover:
Treat it professionally. Just because you run or work for a nonprofit doesn't mean the dollars committed to this shouldn't be as serious as that of a Fortune 500 corporation. From creating a branding committee to paying professionals (within reason and budgets) to handle some of the branding elements, the commitment must reflect the importance of the mission. It also must reflect the competitive market in which the organization operates. The greater the competition, the higher the stakes – and the more urgent the need to present a well-polished brand.
Create committees, seek input. From a branding/marketing committee comprised of senior management and volunteers – especially those from the marketing industry, to focus groups made up of constituents or client, the advice and input of others is essential. Putting everyone's heads together can provide an honest, 360-degree impression of your brand – and your makeover.
Inspect every element of your brand. Not only from your logos, mission statement, your website, marketing communication outreach and your use of social media, also concentrate on your internal organization, the cohesion amongst the employees, your board, and your volunteers. A strong brand is seen as critical in helping to build the operational capacity. Leave emotions or long-held affinity for various elements at the door (for example, just because the CEO or a big donor "likes" the logo or slogan that's been in use for a decade doesn't mean a refreshing or wholesale overhaul can't improve it).
Solicit and value the opinions of all stake-holders. From the receptionist who fields calls all day to the CEO to a focus group of those in the community who use your services, invite input at every step of the process. Too often, the CEO and marketing executive try to single-handedly take on organizational marketing – regrettably as if wearing blinders. Think about what those around you can tell… Receptionists hear what people are saying, and sadly are often not asked to tell what they've heard. Constituents who use your services often have an impression of the service you offer. Equally important, the donor community has buttons that, when hit, move them to give.
Don't be afraid to ask – or pay – for professional services. Whether your operational budget is five figures or in the tens of millions of dollars, your ability to attract and convince donors to give translates to your bottom line health. It's time to network.
Don't discount your online appeal. According to the Charitable Giving Report, online giving grew 10.7% in 2012 over 2011, with small nonprofits growing their online tally by 11.8%. Consider creating or improving the organization's website, blog, Facebook, Twitter or other online brand presentations. Be sure to incorporate each into fundraising efforts.
A brand makeover can be a lengthy exercise. From the day we decided to take that hard look at our brand, to the day it was revealed to the public, more than a year and thousands of hours had been invested in the process. During that time, we pursued all six steps above – and countless other details left out or even forgotten here – to create what we thought was the best nonprofit brand representation of our organization.
Your nonprofit is a business. Looking at a nonprofit that way will only enhance and strengthen your ability to fulfill the mission of your organization. The better you're able to promote your business, the more help you'll be provide for those in need.
By the time we approached our 50th anniversary, we had a new logo, a slogan ("A Lifeline for a Lifetime") and a brand that had been refreshed and ready to take us into the 21st Century – and hopefully 50 more years of community service.
Whether you're a nonprofit or a Fortune 500, that's a mission anyone would agree is worth taking.
Kenneth Moskowitz, PhD is CEO of Jewish Family Service Inc., of Broward County.