The Basics of Mobile Fundraising
The term "mobile fundraising" gets tossed around quite a bit. You'll hear it at your nonprofit's board meetings. It comes up in casual conversation. And it's certainly all over the internet.
But in all of these instances, rarely does anyone offer any solid definition or actionable advice around mobile fundraising the way they do with other fundraising ideas.
That's exactly why we gathered the basics of mobile fundraising right here: from A-Z.
First things first: what is mobile fundraising?
Mobile fundraising, simply put, is the raising of money using the technology that's built or incorporated into smartphones and tablets.
It can include (but is not limited to):
Mobile email fundraising, which is much like traditional email marketing, except that it reaches donors on the move.
QR code promotions, which invite donors to scan a code using their smartphones. The code will lead the donors to an information or donation page.
Text-to-give campaigns, which allow donors to give using the existing texting app on their mobile devices.
And more!
What are some common mobile fundraising keywords?
Mobile-responsive: A website that is mobile-responsive is one that works just as well on a mobile device (smartphone or tablet) as it does on a laptop or a desktop.
Text-to-give: One facet of mobile fundraising, text-to-give involves donors texting a donation amount to a specific number and following the subsequent steps to complete their contribution.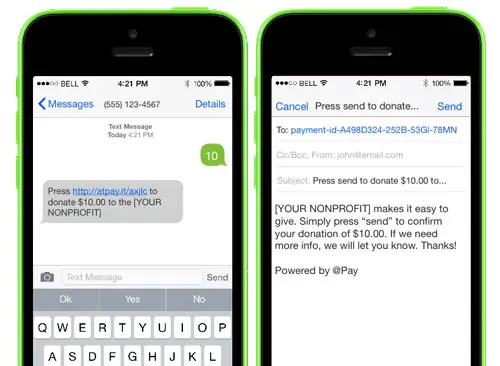 Tokenization: While this term is not specific to mobile fundraising, it is an integral part of the process. Tokenization is the transforming of private information (credit card numbers and other identifiers) into a code that can only be read by the payment processor. It's important to know about tokenization because it's a large part of how mobile fundraising keeps donors safe.
What is the difference between mobile fundraising and text-to-give technology?
Mobile fundraising is the blanket term. Underneath mobile fundraising, you have:
Mobile donation pages
Mobile email fundraising campaigns
QR code promotions
Text-to-give campaigns
Mobile crowdfunding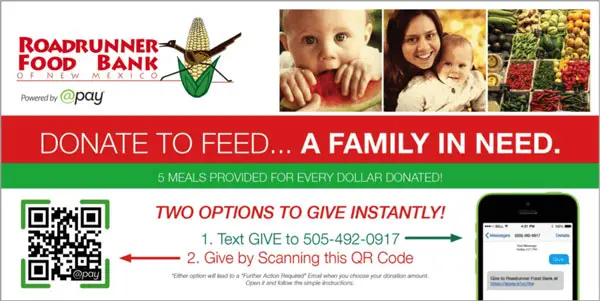 As you can see, texting to give is just one small part of the whole that is mobile fundraising. Some nonprofits see them as interchangeable, but the truth is that mobile is so much more than texting.
Is your organization ready for mobile?
Now that you have some of the basics down, it's time to start asking yourself if mobile fundraising is right for your organization.
It can be a great tool, but if you're not ready to incorporate mobile fundraising into your overall strategy, you might not end up using it to its fullest potential.
To be sure, here are some sample questions to ask yourself:
What are my typical donors like?
Would they be open to donating on the go?
Do we have the necessary resources to launch a mobile fundraiser?
Who would be in charge of handling the fundraiser?
How could my organization benefit and grow from something like this?
These are by no means the only questions your nonprofit needs to ask before you get started. They're merely meant to be a jumping-off point for more serious discussions.
What types of nonprofits use mobile fundraising technology?
Essentially, every kind of nonprofit can benefit from mobile fundraising.
But specifically speaking, here are the most common types of nonprofits that raise money on mobile:
Arts and culture nonprofits, like symphony halls, art museums, and historical preservation organizations.
Animal rights societies, from shelters to national agencies.
Disaster relief foundations, both international and local.
Educational nonprofits, from support groups to policy advocates.
Environmental preservation groups, from local efforts to global conservation funds.
Faith-based organizations, such as churches, synagogues, and mosques.
Health and wellness organizations, like hospitals, research funds, and awareness nonprofits.
As you can see, from A-Z, all different types of organizations tap into mobile fundraising.
There you have it! All the basics you need (plus a little extra info for good measure). The hope is that with a more solid foundation, you'll feel more confident when it comes to thinking about launching your own mobile fundraising campaign.
John Killoran is an inventor, entrepreneur, and the Chairman of Clover Leaf Solutions, a national lab services company. He currently leads Clover Leaf's investment in Snowball Fundraising, an online fundraising platform for nonprofit organizations. Snowball was one of John's first public innovations; it's a fundraising platform that offers text-to-give, online giving, events, and peer-to-peer fundraising tools for nonprofits. By making giving simple, Snowball increases the donations that these organizations can raise online. The Snowball effect is real! John founded Snowball in 2011. Now, it serves over 7,000 nonprofits and is the #1 nonprofit fundraising platform.